Judai has entered the second year of his life at Duel Academy. Of course, something has to happen. A new evil comes to Duel Academy in hopes of completely controling it or "painting it white.", The White Organization. Also, Chronos is placed as temperory principil of the school because Seshima is gone. A new Vice Principal by the name of Napolean also comes to Duel Academy. Judai has a lot to look foward to during this new year. What new challenges await the young Judai?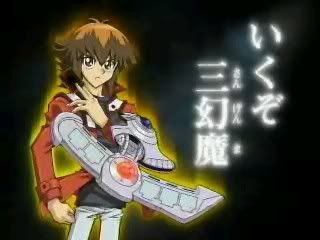 Name: Yuki Judai
Dorm: Osiris Red
Deck: Neos Deck
Judai loses in a Duel to Edo Phoenix. Losing in that duel led to his gain of the Neos Cards, cards such as Neo Spacian Aqua Dolphin and Elemental Hero Neos. Other then that Judai is his normal self. Hyper, Confident, and still has a wish to become the Next King of Games.
Name: Edo Phoenix
Dorm: Pro League
Deck: Destiny Hero/Elemental Hero
Edo uses new heroes known as Destiny Heroes. He also uses new Elemental Heroes such as Elemental Hero Phoenix Guy. Edo works for Saiou and the White Organization. Led to believe he does not know what the White Organization is he defeats Judai in a duel. He also beats Kaiser Ryo in a duel during a Pro league battle.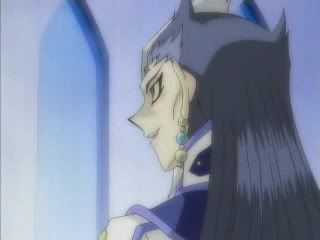 Name: Saiou Takauma
Dorm: Not a student of Duel Academy
Deck: Tarot
Saiou is the leader of the White Organization and wished to take over Duel Academy. Mainly known as Edo Phoenix's manager he uses tarot cards to predict the future and uses a dueling deck similar to his future predicting powers.